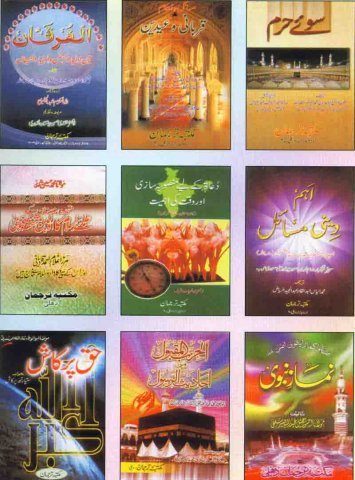 Maktaba Tarjuman, a publication division of Markazi Jamiate Ahle Hadeeth has reprinted the following books in 2007:
1. Tafseer Ahsanul Bayan (Urdu)
2. Tarjuma Thanaee (Translation of Holy Quran) in Hindi
3. Reyazus Saliheen (Bengali)
4. Bukhari Shareef (Urdu)
5. Chamane Islam (I – IV) several editions
6. Islamic Calendar for 2007 (16000 in numbers) with English/Islamic dates and historical knowledge.
7. History of Jama'at Ahle Hadeeth Vol I by Dr. Bhauddin has been published and the remaining a volumes would come out in due course of time. Compilation and typing of the same is under way.
8. The Speeches and Treatises presented at Jamaate Ahle Hadeeth Conference at Pakurh in 2004 is about to be printed in a book from. The delay was due to financial strain.
9. Ahle Hadeeths are known for its historical sacrifices and struggle against the colonialist for the sake of the country and faced the brunt of their rage and oppression during independence struggle. A book on the services rendered by Ahle Hadeeths freedom fighters is under preparation. The Markazi Jamiat's organ "The Simple Truth" would bring special issues on the same in near future.
10. Directory of Indian Libraries having manuscripts / rare books of religious, academic and cultural values as well as farmans of Muslim rulers in India, beneficial to research scholars and intellectuals is under compilation.
11. Directory of Ahle Hadeeth Mosques in India is under preparation to reactivate its religious and cultural activities bringing them under the fold of Markazi Jamiate Ahle Hadeeth.
12. All India Census of Ahle Hadeeth Muslims is vital for mutual cooperation and close coordination. Preparation in this direction is under way. It is expected to have names, addresses and contact Nos of State, district and block level members of Ahle Hadeeth Brothers.